In the USA, yet another investigation has been opened into Tesla's autonomous driving system. In question, an accident involving a Model S which caused the death of the three occupants of the car.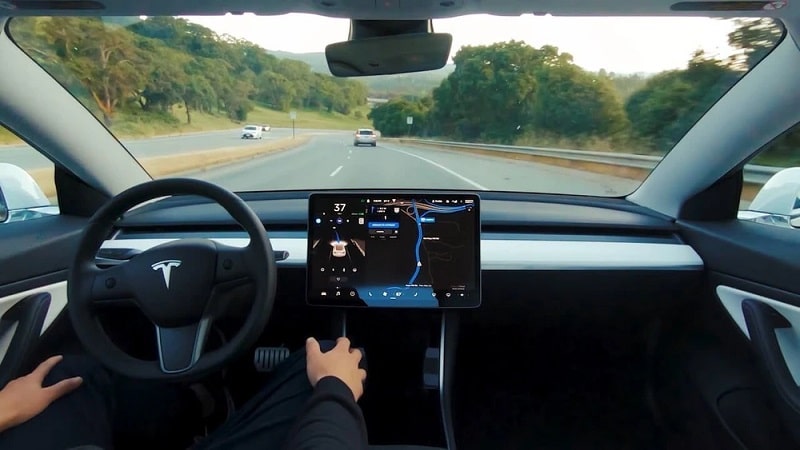 Earlier this year, Musk's company pointed out that driving a Tesla with Autopilot enabled was much safer than driving another vehicle. And to ensure that you are nine times less likely to have an accident with a car in its fleet. Despite this positive report, accidents involving Tesla's autonomous driving occur regularly. And these are sometimes deadly.
On May 12, three people were killed while inside a Tesla Model S. As the car was traveling on Pacific Coast Highway in Newport Beach, it hit a curb before crashing into construction equipment. Three workers were injured in the accident without their vital prognosis being engaged. Law enforcement declined to disclose whether Tesla's Autopilot was involved in the accident.
To read > Tesla: a Model S crashes at 110 km / h against a building and ends up in the hallway
Tesla: Autopilot in the sights of the National Highway Traffic Safety
But it seems that there is room for digging. As reported by wall street journal, the National Highway Traffic Safety Administration has opened a federal investigation into Autopilot following the occurrence of this tragic accident. And this is far from being the first file of this kind. The agency in charge of road safety in the USA is already investigating more than 30 accidents involving the Autopilot of the famous manufacturer of electric cars.
It remains to be seen what the conclusions of the investigation will be for the fatal accident which occurred in California recently. By coincidence, this umpteenth news item comes as a documentary called "Elon Musk's Crash Course" is about to discuss the problems relating to Tesla's autonomous driving. Broadcast this Friday, May 20 by the FX channel, it will focus on the involvement of autopilot "in multiple deaths and dozens of other accidents that Tesla has not publicly acknowledged".
Source: Engadget