Last week, young surf instructor Luciano Meyer rescued a German Shepherd dog from the sea off Cabo Corrientes in Mar del Plata, Argentina. According to C5N, the man was working when a fisherman approached him to let him know he had seen a dog on the rocky area of ​​the pier.
The two men immediately went to rescue him and when they approached and shouted, the dog got scared and jumped into the sea. The instructor then took off his clothes, grabbed his board and jumped into the sea to save the dog, even though the water was freezing.
A young man uses his surfboard to save a lost dog in the frozen sea
"I ran, grabbed the board and paddled over to him. He didn't want to get on the board either. I then decide to grab him by the leathers, but he tried to bite me, so I grab him by the neck and put him on the board. I think the dog figured out that the only way out of there was me and my board," explained Meyer.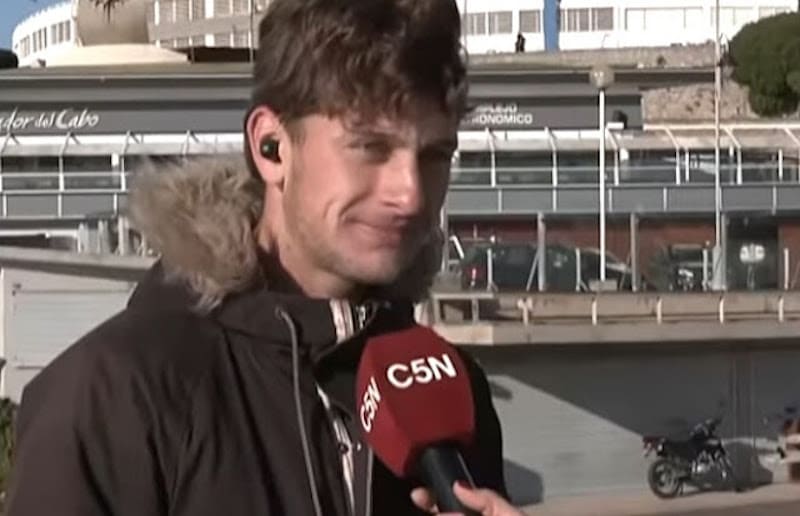 When he reached solid ground, the monitor was applauded by all the spectators of the rescue, and the dog, realizing he was safe, ran away aimlessly.
The same day of the rescue, around 10:30 p.m., the dog was then found in the warehouse and the family was contacted to come and get him, it was discovered that he was a guide dog.
"They were very grateful to me, it was very gratifying for me. You could tell he was a very special dog for the family and it was nice for them to know he was back with them. »
The rescue video went viral and many internet users thanked the young man for his attitude. Others didn't miss the chance to make fun of him for being in his underwear.
"'I was in my underwear. Sometimes I don't wear one; this time I had some, so it's better that way," Meyer added with a chuckle.
The man ended the interview by saying that people often think they know the sea, but in reality, they don't. Caution is key!
"This is the first time I've heard of something happening on this pier. Yes, it happens to people that they are not aware of going into the sea. They have no idea what the sea is and they think they know everything, which is not the case", he concluded.
Below is the video of the rescue: